Colorado 2007
© Copyright 2000 - 2007 Chuck Kopelson 08/18/2007
Updated September 8, 2009
Photos by Chuck Kopelson and Ted Waltman

Mary Murphy Mine, Saint Elmo CO
On the way to Grizzly Lake above the Mary Murphy Mine
---
Camping Below the Buffalo Boy Mine
Hanging out over Cunningham Gulch
---
Picayne Gulch near Animas Forks
Treasure Mountain Mine in Picayne Gulch
---
Above the Treasure Mountain Mine on the way to California Gulch & Animas Forks
Gold Prince Mine in California Gulch
---
Mayflour Mine AKA Shenendoah Dives Mine
North of Silverton CO Off of Arrastra Gulch in Little Giant Basin
More Mayflour Pictures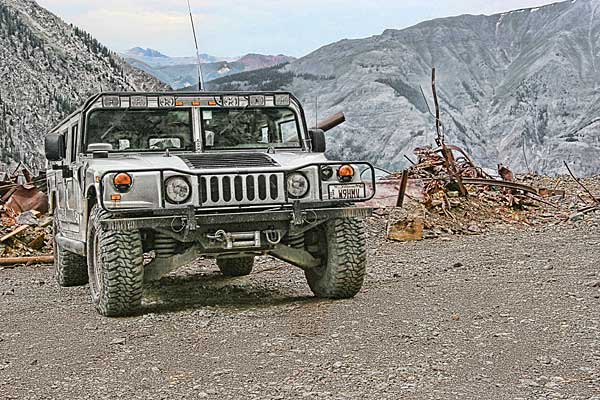 ---
Big Giant Mine Off of Arrastra Gulch in Little Giant Basin
More Big Giant Pictures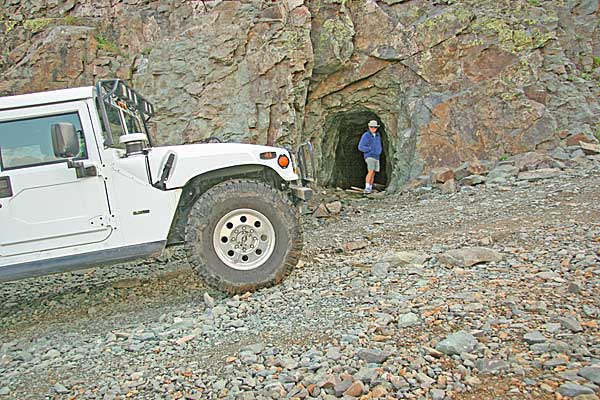 ---
Gold Lake above the Big Giant Mine in Little Giant Basin
Contention Mine tram house
More Pictures
---
Had Lunch in Silverton and went to Ouray for the day. Next day drove through Montrose to Gunnison and on to Tincup and over Tincup Pass to St Elmo.
Mirror Lake, Tincup CO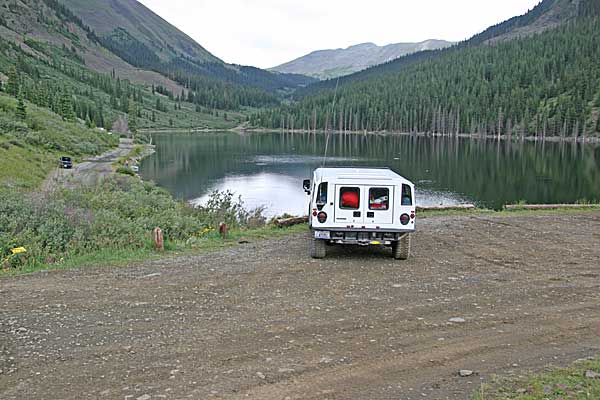 TinCup Pass 12,154 ft.
---
Camped at the trail head to the East Portal of the Alpine Tunnel Road. See the rail bed and old ties. The Caved in Tunnel on East Side of Hancock Pass is a Hiking trail Only.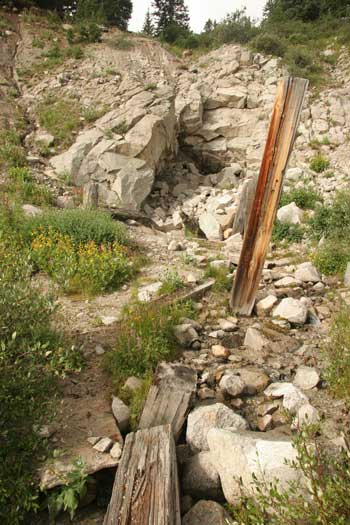 ---
Holy Cross City Trail